Colorado football coach Karl Dorrell apologized to a photographer who was injured during a sideline incident and said he hopes the decision to "apologize and move forward" will close the issue.
Colorado football coach Karl Dorrell hopes that the decision to apologize and move forward will close the incident involving a photographer who was told not to take pictures of players.
THE CITY OF BOULDER, COLORADO — On the football field, Colorado football coach Karl Dorrell considers himself cool and composed.
Except on Saturday, after a 37-14 defeat to Southern California, when he lost his cool and knocked a photojournalist's camera off the field.
Dorrell apologized publicly and personally on Sunday, and he again apologized to his teammates on Monday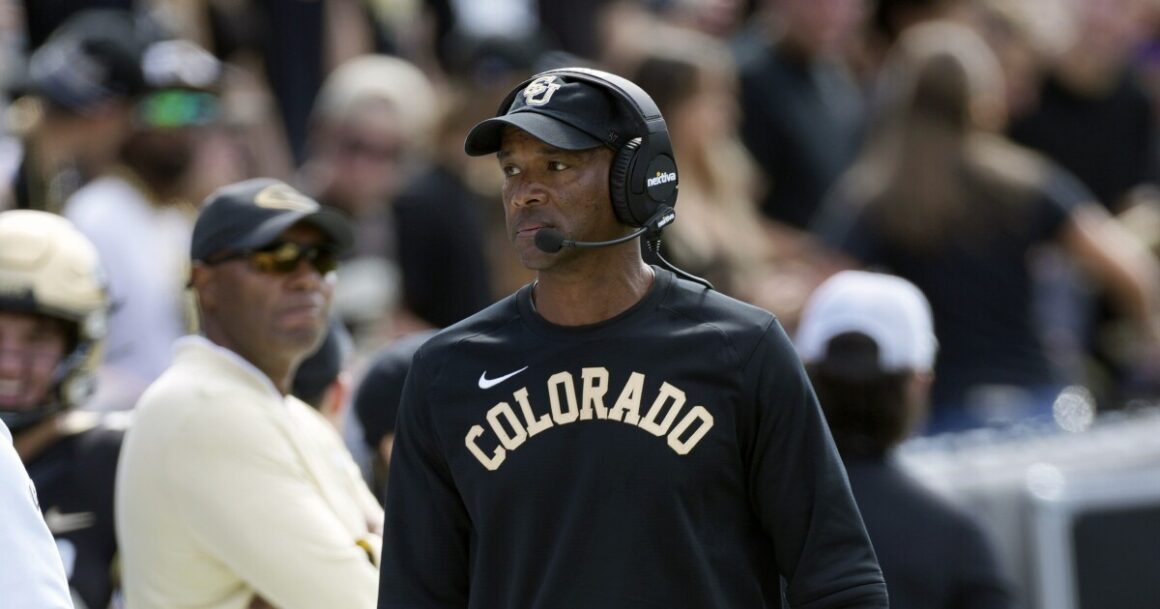 "I need to be more composed," Dorrell remarked. "We don't want to do things that way…." His camera was there, but it was not a personal assault on him in any way. It was more of a game-related response.
"The best approach to learn from this is to acknowledge that you made a mistake, apologize, and move on. That's what we've done, and now we're trying to go ahead."
When athletic director Rick George apologized on behalf of his head coach on social media Saturday night, the Buffaloes (1-4, 0-2 Pac-12) were chastised.
Dorrell missed his usual postgame radio program after a 30-0 loss to Minnesota earlier this season. After a 55-23 defeat to Texas in the Alamo Bowl last season, players were not made accessible.
The photographer from CBS station KCNC-TV in Denver was recording Dorrell as he stormed off Folsom Field after Colorado's fourth consecutive defeat when the second-year head coach pushed the camera.
When asked whether he was worried about how the events were seen, Dorrell said: "No, no, no, no, no, no, no, no, no, no, no, no In most of my 36 years of teaching, I've been fairly cool, calm, and collected."
The Buffaloes' bye week arrives just in time. After four defeats in a row, the players and their coach are in desperate need of a break.
It's an opportunity to refocus and repair a stuttering offense that's averaging 13.8 points per game. Everything is on the table, even a quarterback swap. Their next game is on Oct. 16 in Boulder against an Arizona team that last won at Folsom Field on Oct. 5, 2019.
"We're at a period where we're not doing so well," Dorrell said. "Now is a perfect opportunity to shore up certain things and maybe pay more attention to the details… so that we're playing better football."
Since a season-opening victory against lower-tier Northern Colorado, quarterback Brendon Lewis has been unable to ignite the offense. Due to the team's recent reversal, rookie backup Drew Carter may get equal playing time this week.
"Right now, we're assessing everything," Dorrell said, referring to the coaching staff. "This week, we'll have some time to focus on some of the topics we need to work on and identify where we need to make adjustments. We're going to go through everything in a systematic manner."
La'Vontae Shenault, who was banned for breaching team rules, may return as soon as next week.
"Given his ban, he is taking the measures that he should be doing. He'll be able to rejoin the squad in the near future "Shenault returned home last week when his grandmother died, according to Dorrell. "His mind is in the right place, and he's doing everything correctly."