Are you looking to build a loyal following on Instagram? It can be challenging to create content that resonates with your audience, but it doesn't have to be overwhelming. With some creative strategies and hard work, you can grow your tribe and foster engagement around your brand.
This article, will explore how you can create an engaging presence on Instagram that will attract followers and build loyalty. Well-cover topics such as creating high-quality content, utilizing hashtags effectively, networking with influencers in your industry, interacting with other users regularly, using analytics tools to measure success metrics, and more! So let's get started exploring the best ways to grow your Instagram tribe today!
Establish a Unique Brand Identity
Creating a unique brand identity on Instagram is essential for building a loyal following. Your branding should be consistent across all platforms, including your profile photo, caption content, and hashtag use.
Consider what makes you stand out from other brands in the same space and emphasize that throughout all of your posts. Utilizing the same color palette as well as font type will help create visual consistency to ensure followers recognize your presence immediately.
Incorporate fun text animations or custom graphics into some of your posts to further distinguish yourself from competitors while also drawing attention from potential new followers. Finally, interact with current followers by responding thoughtfully and showing genuine appreciation for their engagement with you – this helps build relationships and encourages loyalty over time.
Create Engaging Content Strategies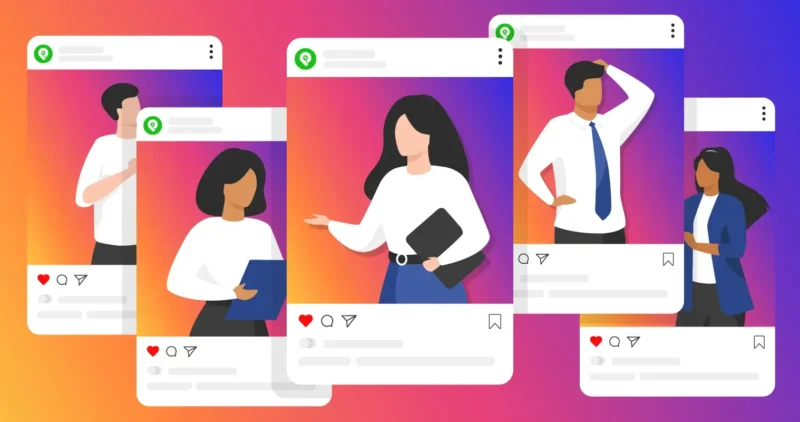 Creating engaging content strategies for growing your Instagram tribe and building a loyal following is essential. To start, it's important to understand who you are targeting with your content: what interests them? What type of language do they respond to best? Taking the time to get to know your target audience will help ensure that your content resonates with them.
It's also important to consider how often you post; consistency is key when it comes to staying engaged with followers. How frequently should you be posting for people to not only take notice but to remember you? Start by asking yourself if there's enough time in the day for quality posts or if quantity should be prioritized instead.
Making sure your posts include interesting visuals, as well as thoughtful captions and hashtags, will further increase engagement levels from viewers. When crafting content, focus on providing value beyond simple entertainment or surface-level details – this could mean including meaningful tips or advice within the caption of an image, sharing exclusive news about upcoming products or projects available within the business, etc.
Lastly, don't forget that social media platforms such as Instagram are designed for interaction – so actively engage with followers directly via comments and replies! Doing so fosters trust between both parties and can foster long-term relationships which result in more loyalty amongst customers/followers alike.
Utilize Influencer Marketing Opportunities
Influencer marketing can be an invaluable tool for growing your Instagram following. By leveraging the reach of influencers in your industry, you can quickly grow your tribe and tap into new audiences.
When using influencers to promote your brand, it's important to identify those that are most closely aligned with what youre trying to achieve. Consider their level of engagement on social media as well as how often they post content related to topics similar to yours.
Additionally, look at the quality of their work – do they produce highly engaging visual content? Once you've identified potential influencers, create a plan outlining what kind of campaign you'd like them to run and offer something valuable in return such as monetary compensation or product samples. With a successful influencer marketing strategy in place, you'll be able to build a loyal following faster than ever before!
Leverage Relevant Hashtags and Locations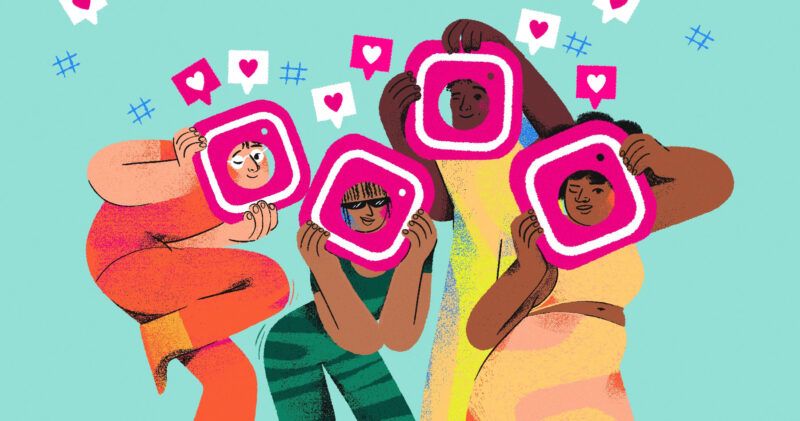 When it comes to growing your Instagram following, leveraging relevant hashtags and locations is key. Hashtags are a great way to target potential followers who may be interested in the content you share.
To find relevant hashtags for each post, consider searching through trending topics related to your industry or niche and using those as starting points. Additionally, use location tags when appropriate; this will help draw attention from people near that geographical area who might not have otherwise seen your posts.
With the right combination of hashtags and locations, you can greatly expand your reach on Instagram and engage with more users than ever before!
Conclusion
Growing your Instagram following is an essential part of building a successful online presence. Creating engaging content and utilizing popular hashtags are just some of the tools you can use to expand your Instagram tribe.
Additionally, partnering with other influencers in your field and offering exclusive deals to followers can help drive more attention to your account. Investing in services such as buying followers from reputable companies like Instagram Follower Kaufen can also be beneficial for quickly increasing the size of your social media audience, allowing you to reach more potential customers and grow your business faster than ever before. With these strategies, you'll be able to build a loyal following on Instagram that will help take your brand or business to new heights.