Losing your hair can be a difficult and disheartening experience. It can make us feel vulnerable, ashamed, and less confident in ourselves.
But it doesn't have to stay that way! With the right attitude and outlook, we can ensure our confidence stays high even if our hair is gone. This article will provide four tips on how to just don't despair and keep your self-confidence intact despite losing your hair.
So read on for some helpful advice about how you can maintain your sense of self-worth while dealing with this difficult change in life.
Embrace the Change: A New Look and a Renewed Sense of Confidence
When it comes to dealing with hair loss, finding a new look can be an empowering experience that helps you reclaim your confidence. Whether you choose to rock a sleek cap, invest in some stylish wigs or go all out with bold colors and patterns – the possibilities are endless! With the right attitude, any change can be seen as an opportunity for growth and self-expression.
Take this chance to makeover how you present yourself but don't forget to focus on what is most important – your sense of self-worth. The journey may not be easy but by taking it one step at a time, you will come out renewed and feeling confident about who you are both inside and out!
Explore Alternatives
While losing your hair can be a difficult situation to face, there are several alternatives that you can explore to help maintain confidence. Look into wigs or hats as an option for covering up any bald patches or thinning areas.
You may also want to try hairstyles such as cuts and colors that will draw attention away from the missing patches of hair. Hair extensions are another great way to add volume and fullness while maintaining a natural look.
If needed, speak with a professional stylist who is familiar with these methods and options to find the best solution for your needDon'tont forget that sometimes trying something new can not only boost self-confidence but also provide an exciting opportunity for personal growth!
Celebrate Your Natural Beauty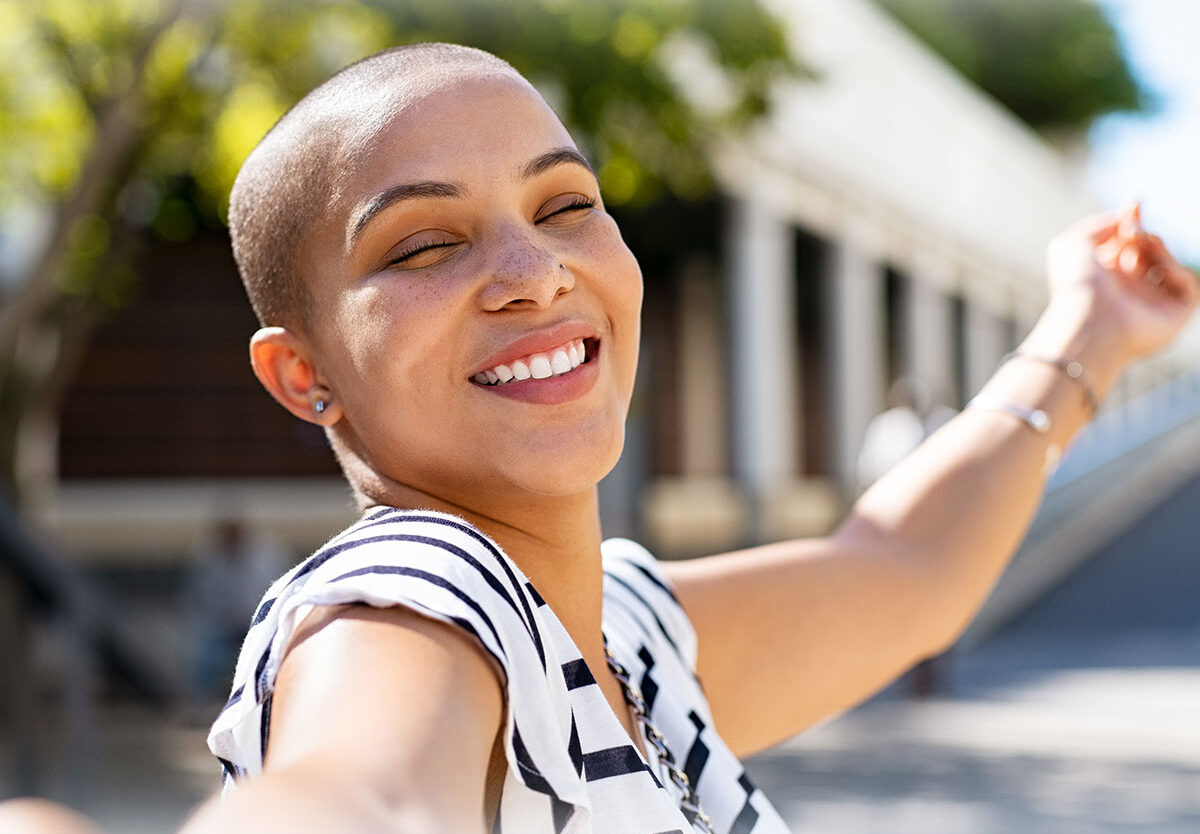 True beauty comes from within and while hair loss can lead to feelings of insecurity, it is important to remember that you are still beautiful. Take pride in the unique traits that make up who you are as a person and focus on highlighting your best qualities. Look for ways to celebrate your natural beauty – whether styling short hair or wearing bold makeup looks.
By embracing what makes you special, you will be able to regain the confidence lost due to hair loss and show everyone just how amazing life can be!
Develop Healthy Coping Strategies for Dealing with Hair Loss
Developing healthy coping strategies for dealing with hair loss is key to maintaining confidence and self-esteem. Start by talking about your feelings with someone you trust, such as a family member or friend, who can help provide perspective on the situation.
Make sure to take time for yourself each day and practice relaxation techniques like yoga or meditation to reduce stress. Additionally, look into joining an online support group where you can connect with others going through similar experiences and gain helpful advice from their stories.
Finally, focus on the things that make you feel good – whether it's practicing a hobby or focusing on positive affirmations – so that when feeling overwhelmed about your hair loss, there are other sources of happen upon which to draw!
Conclusion
The loss of hair can be a difficult experience, and it can affect your confidence. But there are some steps you can take to ensure that your self-esteem remains intact even if your hair is gone.
One of the best options available is a hair replacement system, which can give you back the look and feel of natural hair without any major changes to your lifestyle. Additionally, don't forget to focus on other aspects such as good nutrition, exercise routine, and a positive attitude towards life.
Finally, make sure to stay connected with friends and family who understand what going through; they provide invaluable support in times like these. With these tips in mind, there's no reason why losing your hair should lead to despair!